Yesterday was a surprising lovely day. The sky was cloudless and blue, school went as smoothly as expected, and I came home to spending some time on our porch with Brandon, baking, grocery shopping, and then we enjoyed our supper by candlelight back on our porch.
Remember how I bought all that pumpkin the
other day
and then I promised that I'd be trying out a new pumpkin recipe each week this month? Well, yesterday afternoon I baked up my first pumpkin treat. (I found this fabulous recipe
here
)
I had to deny myself the taste of cookie dough. If I'd given in I surely would have devoured the entire bowl.
Pumpkin Oatmeal Chocolate Cookies
Ingredients
2 cups all-purpose flour
1 cup quick cooking rolled oats-uncooked
1 teaspoon baking soda
1 teaspoon ground cinnamon
1/2 teaspoon salt
1 cup butter, softened
1 cup packed brown sugar
1 cup sugar
1 egg, slightly beaten
1 teaspoon vanilla extract
1 cup canned pumpkin
1 cup semi-sweet chocolate chips
Directions
Preheat oven to 350 degrees. Combine flour, oats, baking soda, cinnamon, and salt and set aside. Beat together butter and sugars until light and fluffy. Add egg and vanilla and mix. Alternate additions of dry ingredients and pumpkin. Stir in chocolate chips and drop spoonfuls of cookie dough onto greased cookie sheet. Bake 20-25 minutes until firm and lightly browned.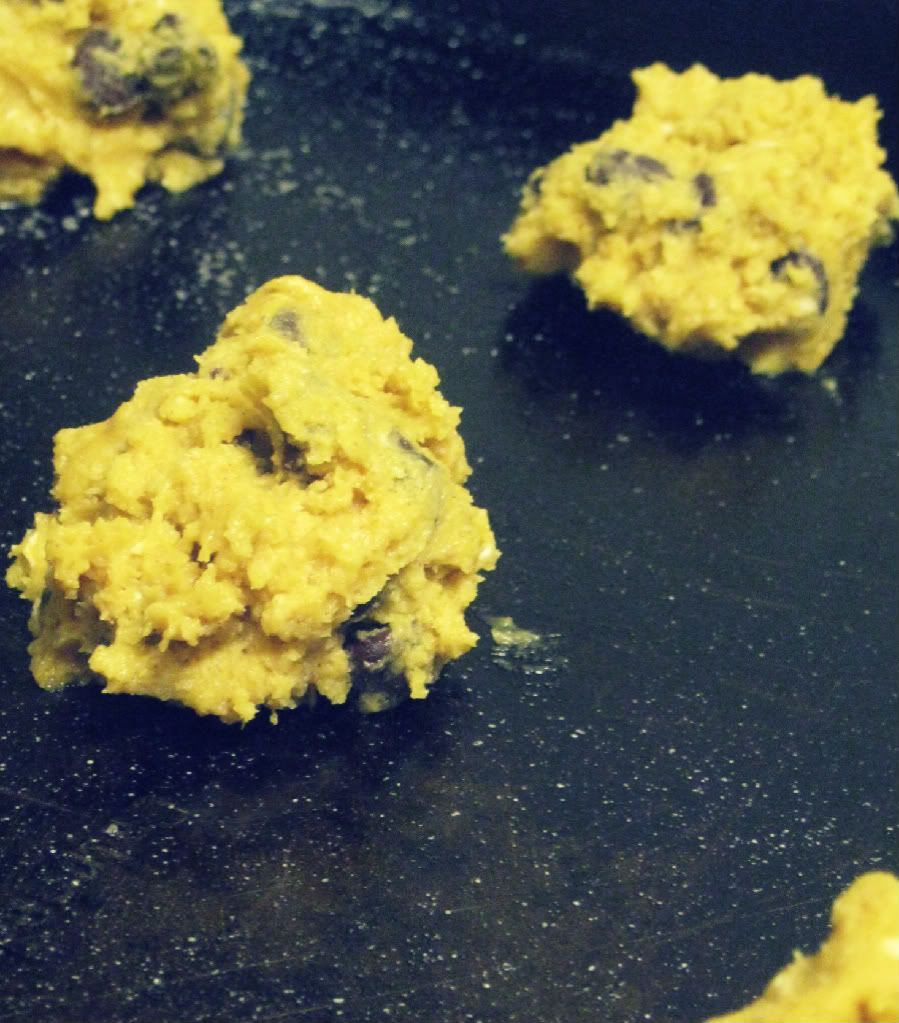 Pumpkin cookies = Autumn