Today was such a pretty fall day. My bike's had a flat for a while but my brother fixed it for me yesterday so today, I was back to riding. I went with a fiend of mine and we reveled in the perfect Fall temperature and the leaves that are starting to color!
We have a staff meeting at work tomorrow so this afternoon and evening I whipped up a cheeseball and some special cookies. I figured it's time to try another fall recipe so for my cookies I made pumpkin frosting. I know, yuuuummmm.
Pumpkin Frosting
Ingredients
1/4 sup butter, softened
2 cups powdered sugar
2 tablespoons milk
1/4 cup pumpkin
Directions
Beat all four ingredients together. Add more sugar to make thicker and more milk to make thinner. For the perfect consistency, refrigerate before using.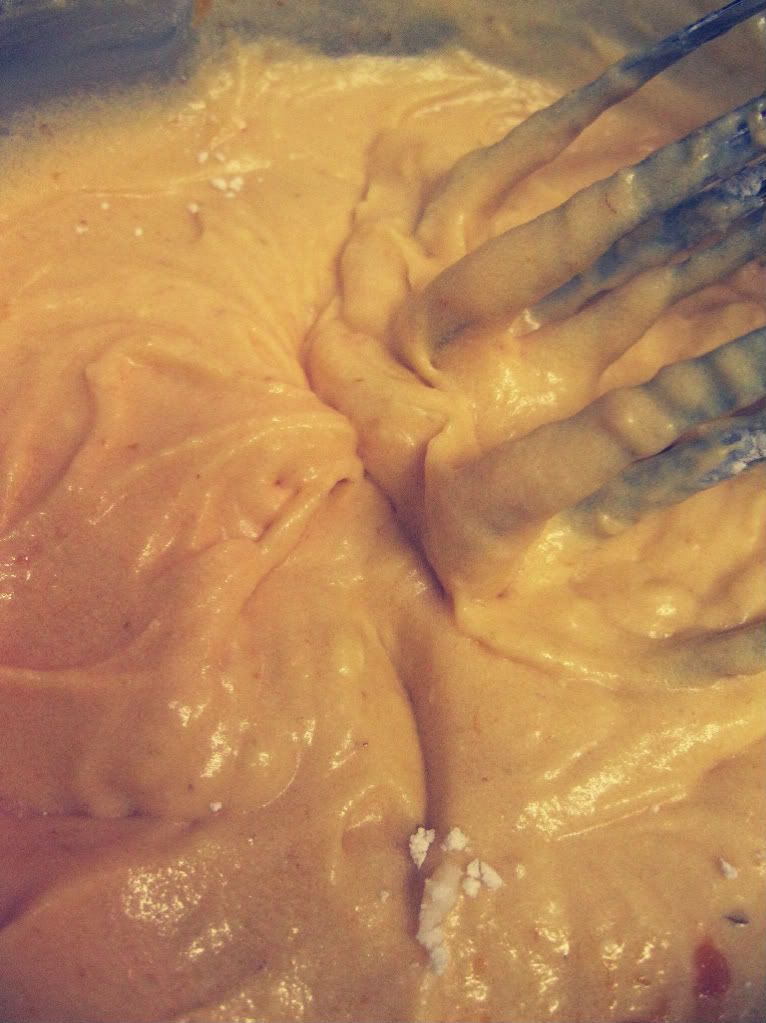 I'm a huge frosting fan so, I could have easily devoured this whole bowl (I'm sure I'd feel really great afterwards...). I spread it on spice cake cookies using
the same recipe
I recently made not so long ago minus the white chocolate chips. Perfect combination.