Oh, Friends..can you believe the weekend is nearly over already? Ugh. It's been a nice and productive one though. Yesterday I spent the day selling at the
CoHill festival
(pics
here
) and though it was miserably cold and windy, it went well.
Today I cleaned, started Fall decorating and we did some grocery shopping. I was overjoyed when I realized that the grocery store had a wonderful supply of canned pumpkin. It was absolutely necessary for me to buy eight cans.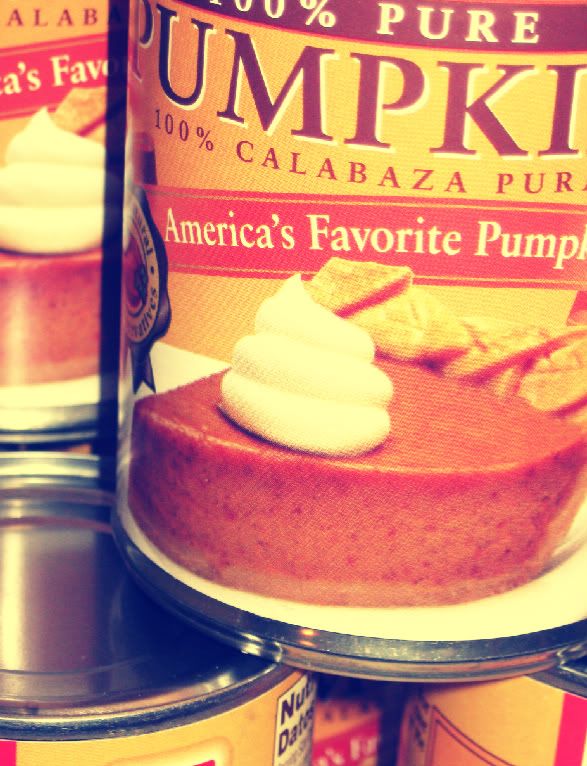 I've got great plans for this pumpkin. One of them being to make one pumpkin-centered recipe each week this month. It is now October (my birthday month!) so it's time to embrace the coming Fall. We'll see how long these eight cans last...