Well, I hope you're all having a beautiful Sunday. It's a cool and very sunny day here. I noticed while riding my bike this morning that the leaves are a changin'! Tomorrow it's back to work so I'm planning to enjoy today to the fullest which in my world means Sheetz coffee with Brandon, Target, and the gym.
This school year has been extremely tough so far due some certain circumstances and I really haven't felt this discouraged and miserable in a while. God is so good though isn't He? I'm trying to trust that He's going to get me through and praying hard that I can make it until Thanksgiving, then Christmas, and finally to June. Prayers are very, very welcome and appreciated :o)
Last Tuesday we had a staff meeting at work for which I made
spice cake cookies with pumpkin frosting
. Along with those I also made this fantastic cheeseball. I'm not sure where I found this recipe...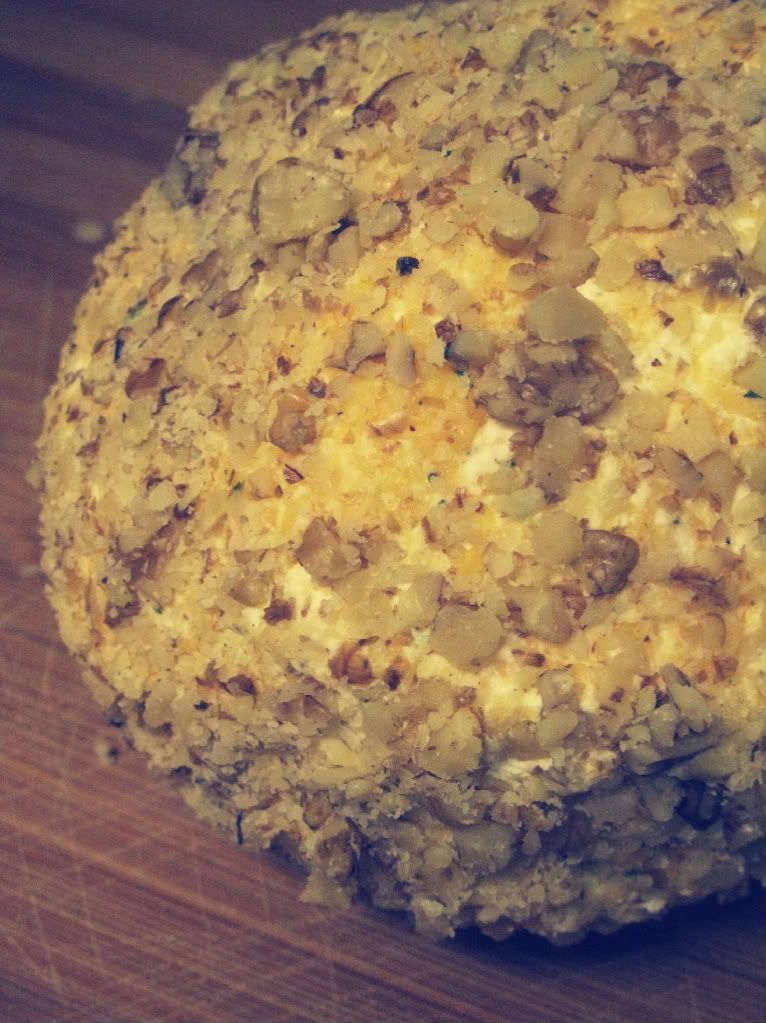 Super Easy Cheeseball
Ingredients
2 (8oz) packages cream cheese
1 (1oz) package ranch dressing mix
2 1/2 cups cheddar cheese
1 1/2 cups chopped pecans (or walnuts)
Directions.
Mix first three ingredients together and form into a ball. Roll ball in chopped nuts.
Easy huh? The thing was pretty much consumed at the meeting and what was left Brandon and I devoured later that day.