I am enjoying this summer so much. Sleeping, cooking, exercising, Netflix, and crafting make up my days. Going back to work in August is going to be a rude awakening :o)
I recently made these pretty little paper flowers using some dictionary pages.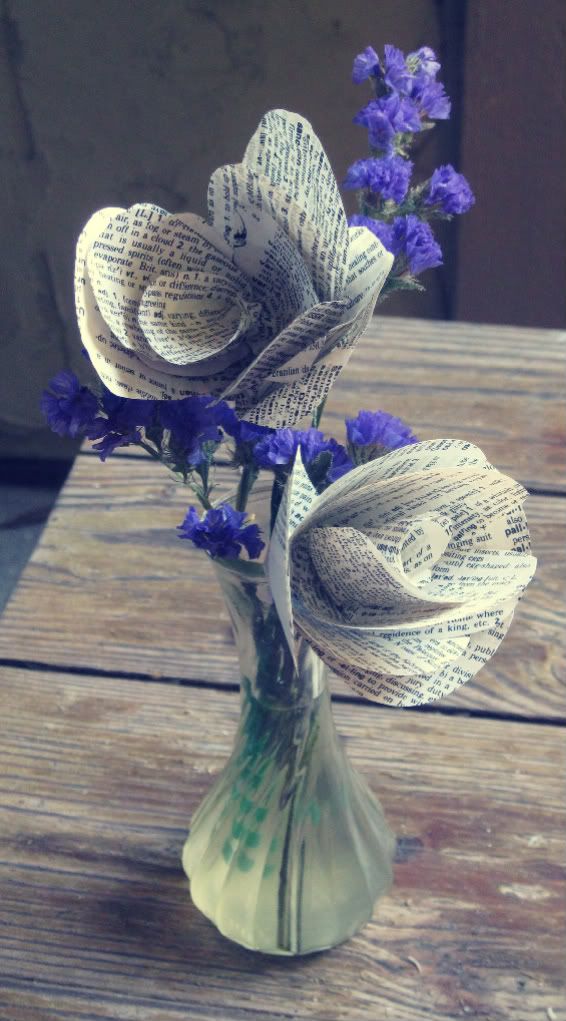 Step 1. Cut petals out of your chosen paper. (They dyed theirs which really is such a pretty touch.) Crinkle petals to make them more pliable and then flatten out.
Step 2. Pinch the bottom of a petal together to form a curved shape and glue the petals together one by one.
Step 3. Allow flower to dry and roll back edges to open the bloom. insert florist's wire into the bottom of the flower and wrap with florist's tape if desired.
Pretty easy and so pretty. I love the way they look mixed in with real flowers. Have a great Friday friends!