Last night Brandon invited a friend over for supper and to, of course, play video games. Pretty much all I ever make for supper is chicken. Different kinds of chicken, but still chicken. Guys
like
love pizza so I figured that'd be a promising route to take and Brandon was very enthusiastic about the idea.
We actually had these at our wedding and they were a huge hit. I lost the recipe though so I did it from memory and eyeballed the measurements. It's more fun that way.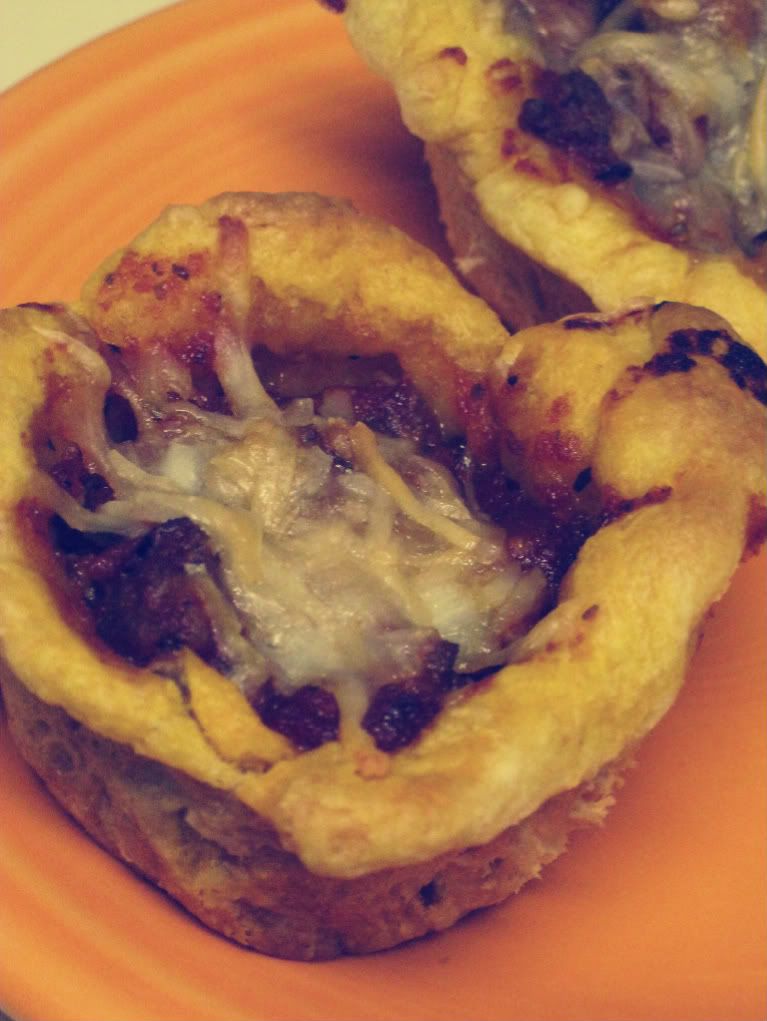 Pizza Bites
Ingredients
crescent rolls
ground beef
spaghetti sauce (pizza sauce or plain tomato sauce would also work)
grated mozzarella cheese
grated Parmesan cheese (optional)
minced garlic
Italian Seasoning
Directions
Place ground beek in pan, add seasoning and garlic, and allow the meat to brown. Add sauce leave on stove until the whole mixture is heated.
Roll out and flattened crescent rolls. Cut into squares and place each square into a compartment of a greased cupcake pan.
Add meaty goodness to each little dough cup, top with cheese(s).
Bake at 350 degrees until dough is cooked and cheeses melted.