In the Winter I HATE rain. There's nothing more horribly miserable than cold wet feet is there? But it's warm now, and though I am disappointed I couldn't celebrate this 80degree day with a run, the rain outside isn't annoying me like it does during the winter. I'm actually really enjoying the sound of it. So soothing. It definitely caused me to go to sleep on the couch for a little while. Why is the couch so much more appealing than bed for afternoons naps?
So, in preparation for the upcoming
Indie Market
, I've been making lots of lovely wreaths. I finished my last one today. It's purdy.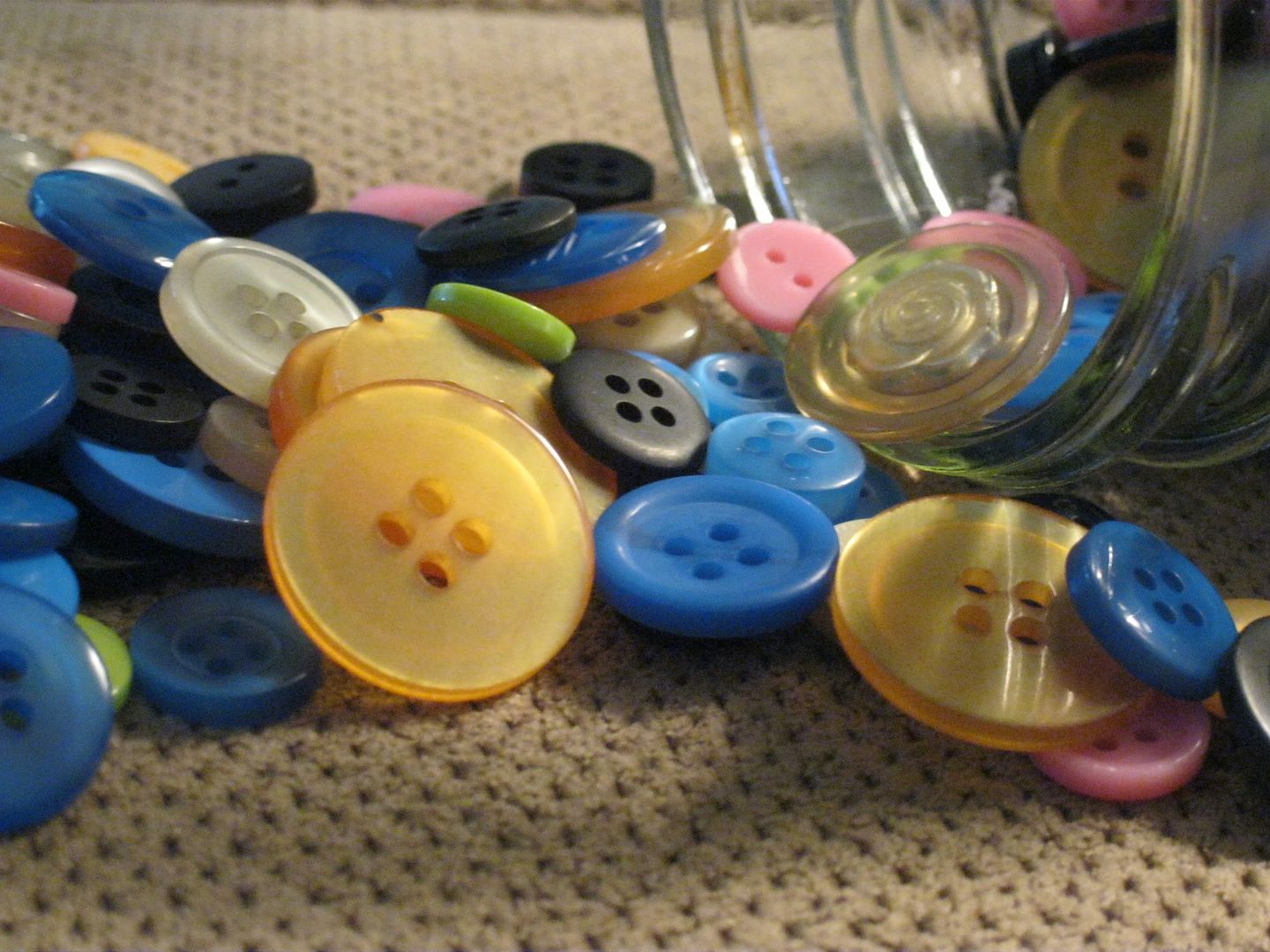 Why have I never used buttons on a wreath before?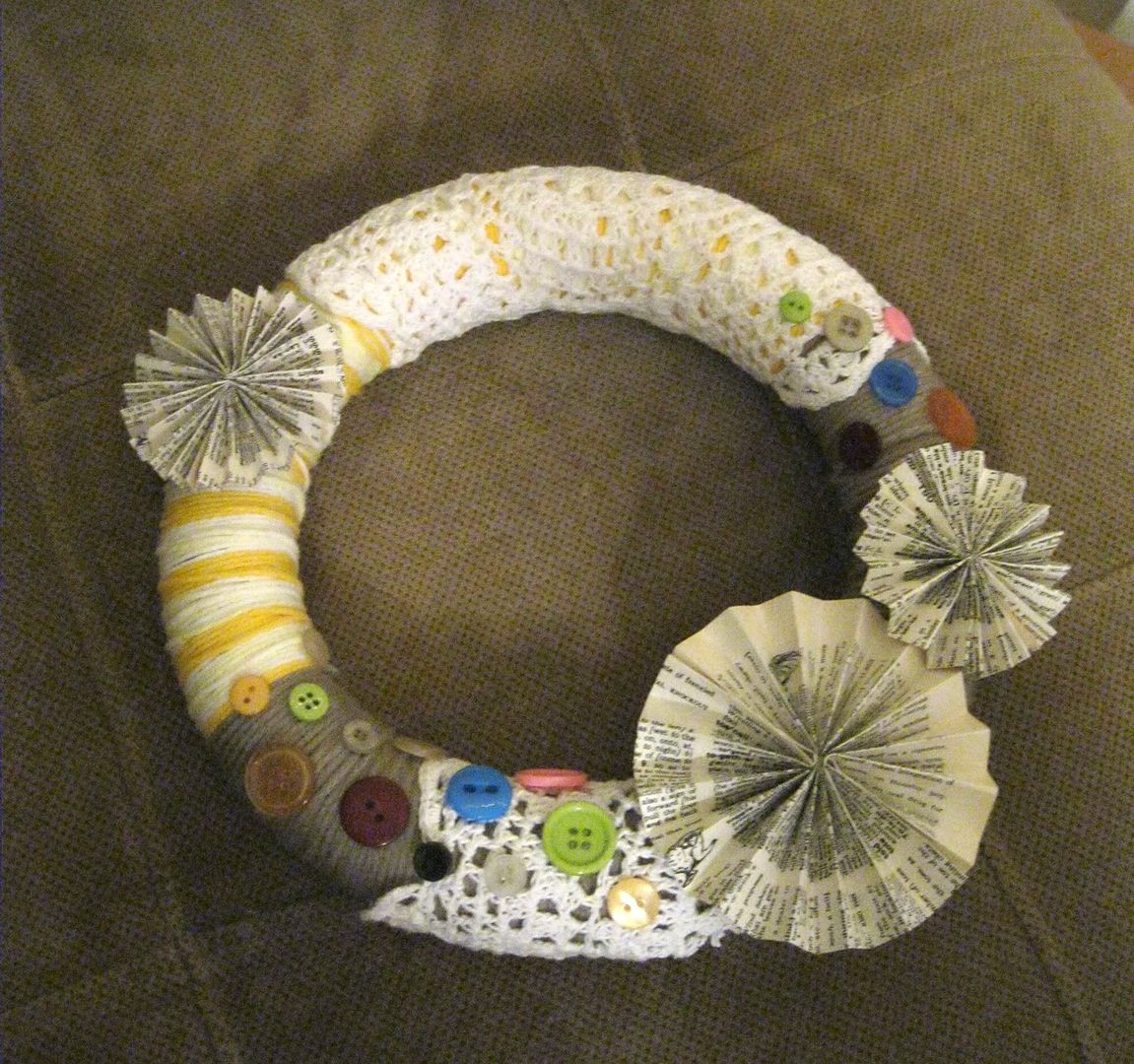 Here it is. My couch makes a special background....One rain drawback, no outside pictures.