Sometimes I just don't feel like making a big supper, ya know? So when I have those days I usually have a bowl of cereal and make Brandon waffles or pancakes. When I suggested making him pumpkin waffles one night this week, his eyes lit up. I found the recipe
here
, halved it, and left what I didn't have out.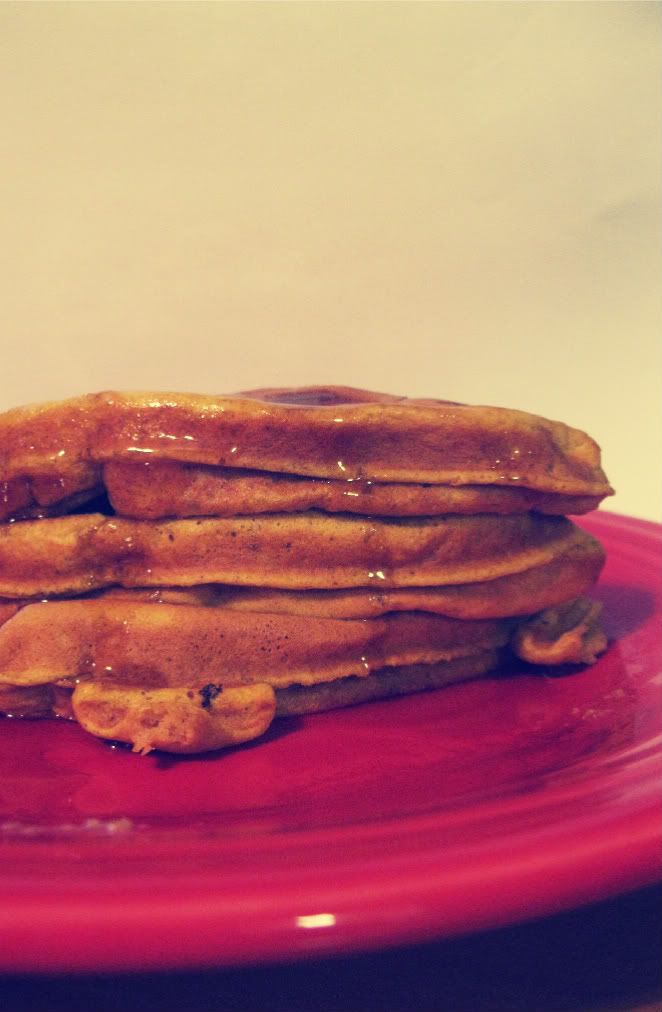 Pumpkin Waffles
Ingredients
1 1/4cups all-purpose flour
1/2 tablespoon baking powder
1 teaspoon cinnamon
1/2 teaspoon ginger
1/4 teaspoon baking soda
1/4 teaspoon salt
2 eggs
1 cup buttermilk
1/2 cup pumpkin puree
1/4 cup brown sugar
1/8 stick melted butter
1 teaspoon vanilla extract
Directions
Preheat a waffle iron. Combine the flour, baking powder, cinnamon, ginger, baking soda, salt, nutmeg, and cloves in a large bowl and set aside.
Whisk together the eggs, buttermilk, pumpkin purée, sugar, butter, and vanilla in another large bowl until smooth. While whisking, add the flour mixture and blend until smooth.
Generously coat the waffle iron with vegetable oil and cook the batter in the waffle iron as recommended in the manufacturer's instructions. Repeat with remaining batter.
Try them!