Today was a long, hard day so it was so nice to spend some time with my husband finally carve our pumpkins!
I prefer jolly, round pumpkins while Brandon prefers pumpkins with long, picturesque stems.
Brandon's pumpkin lost his eye in a carving accident so Brandon taped it back on...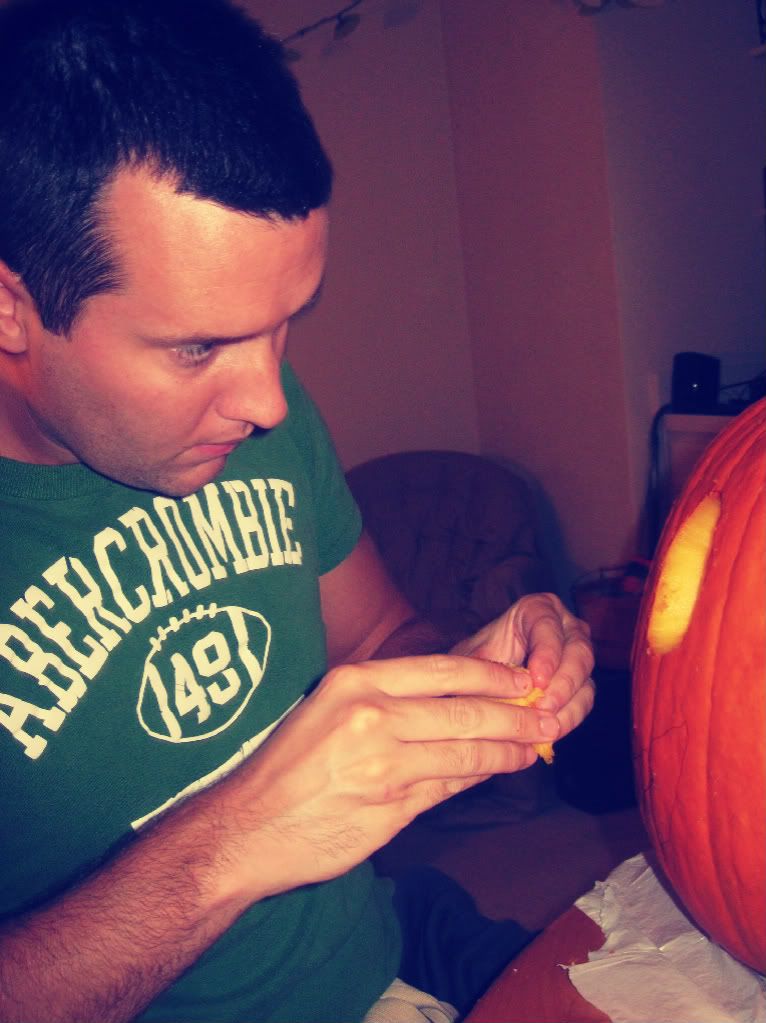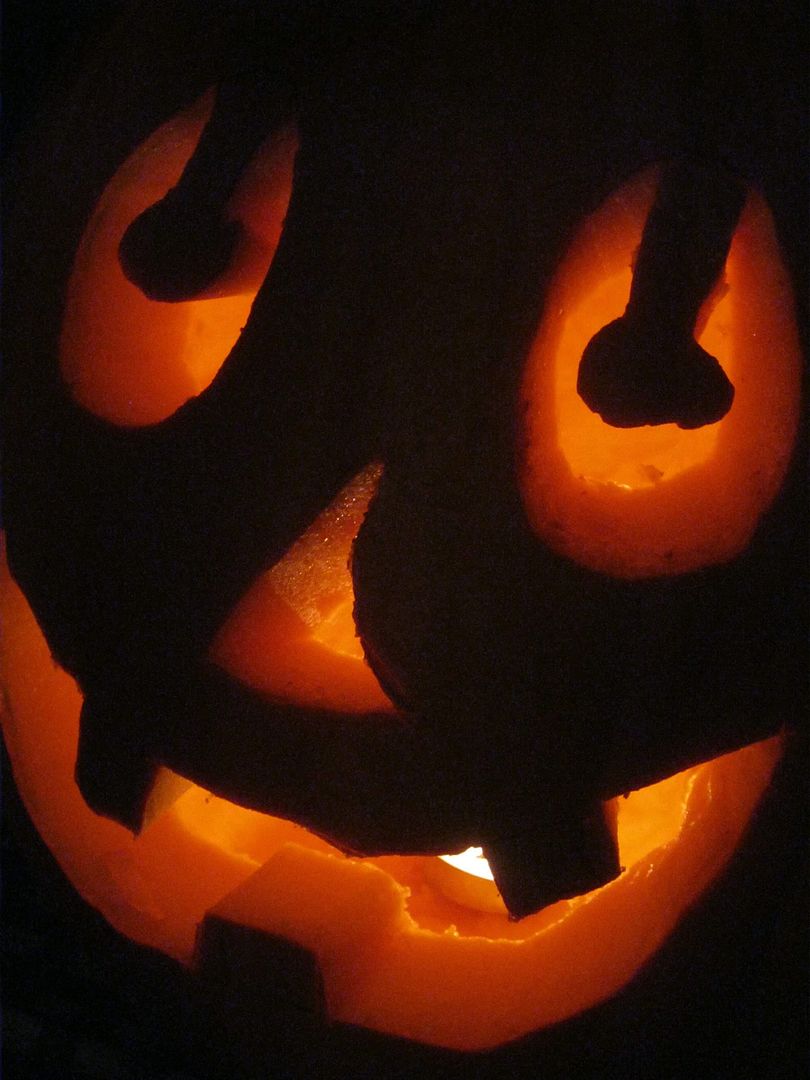 I do love Halloween :o)