We are enjoying a perfectly lovely Spring evening here in NC. Our screen door is letting in the sounds of spring and it's just so wonderful not feeling so isolated and cut off from the world like yucky Winter always makes me feel.
The Spring evening is made even nicer by the fact that we're both happily full of a yummy dinner. I have always loved spaghetti and meatballs. I requested them often and I gobbled them up whenever my mom made them. This weekend we bought some ground turkey on sale. There's only so many turkey burgers you can eat before you're bored so I decided it was high time I try making meatballs myself. I found a recipe online and changed it just a bit. Here's what I ended up with:
Turkey Oatmeal Meatballs
1.3 lbs. lean ground turkey
1 c. oatmeal
1 tbs. minced garlic
1/2 tsp. each, salt and pepper
2 tbs. milk
1 small finely chopped onion
Mix all the ingredients together. If you're smarter than me you'll began thawing your meat out the night before rather than an hour before supper.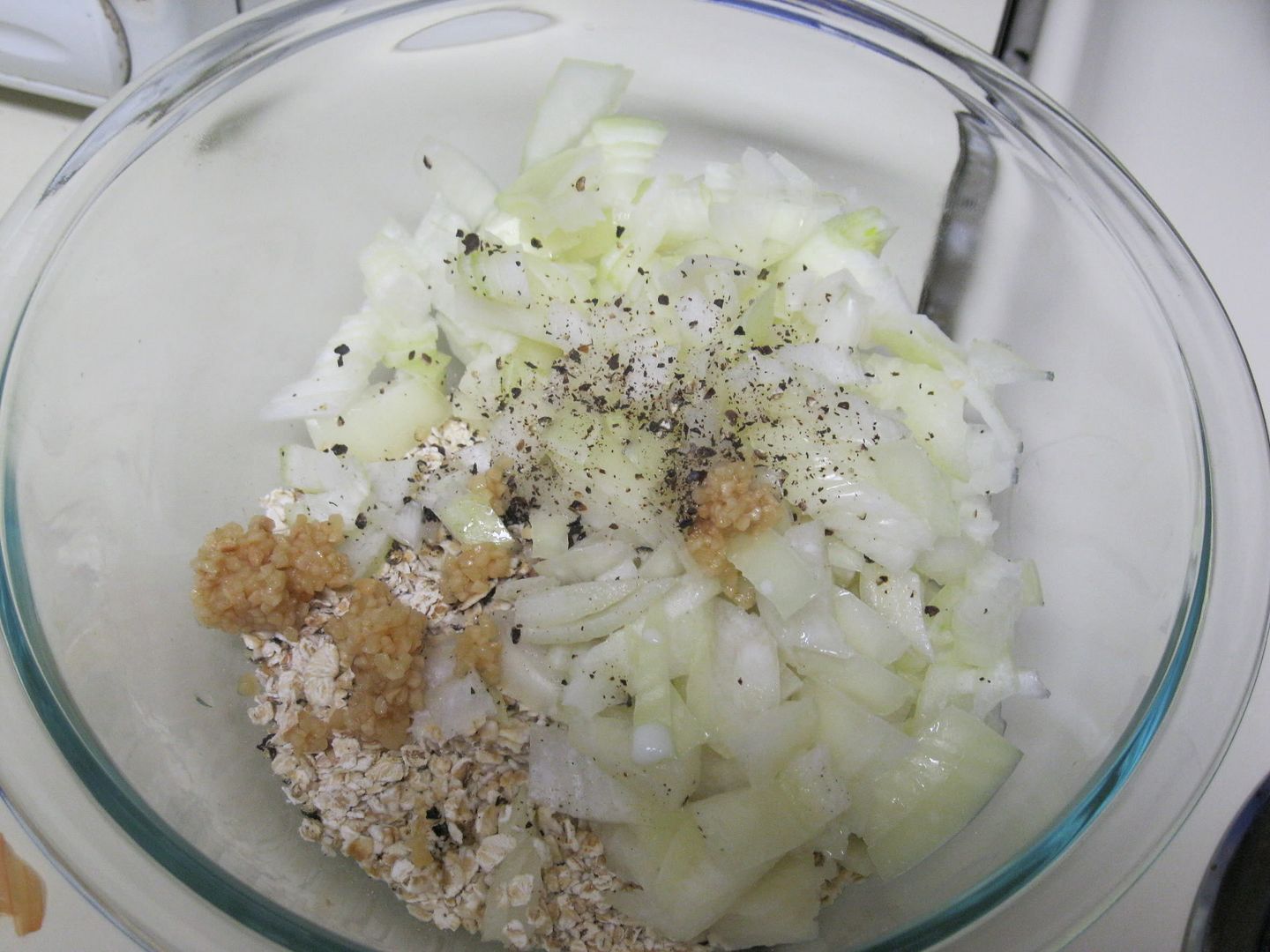 Roll the meat into little balls and heat in a pan with 1tbs extra virgin olive oil. When the meatballs are completely cooked, drain the fat and add the sauce.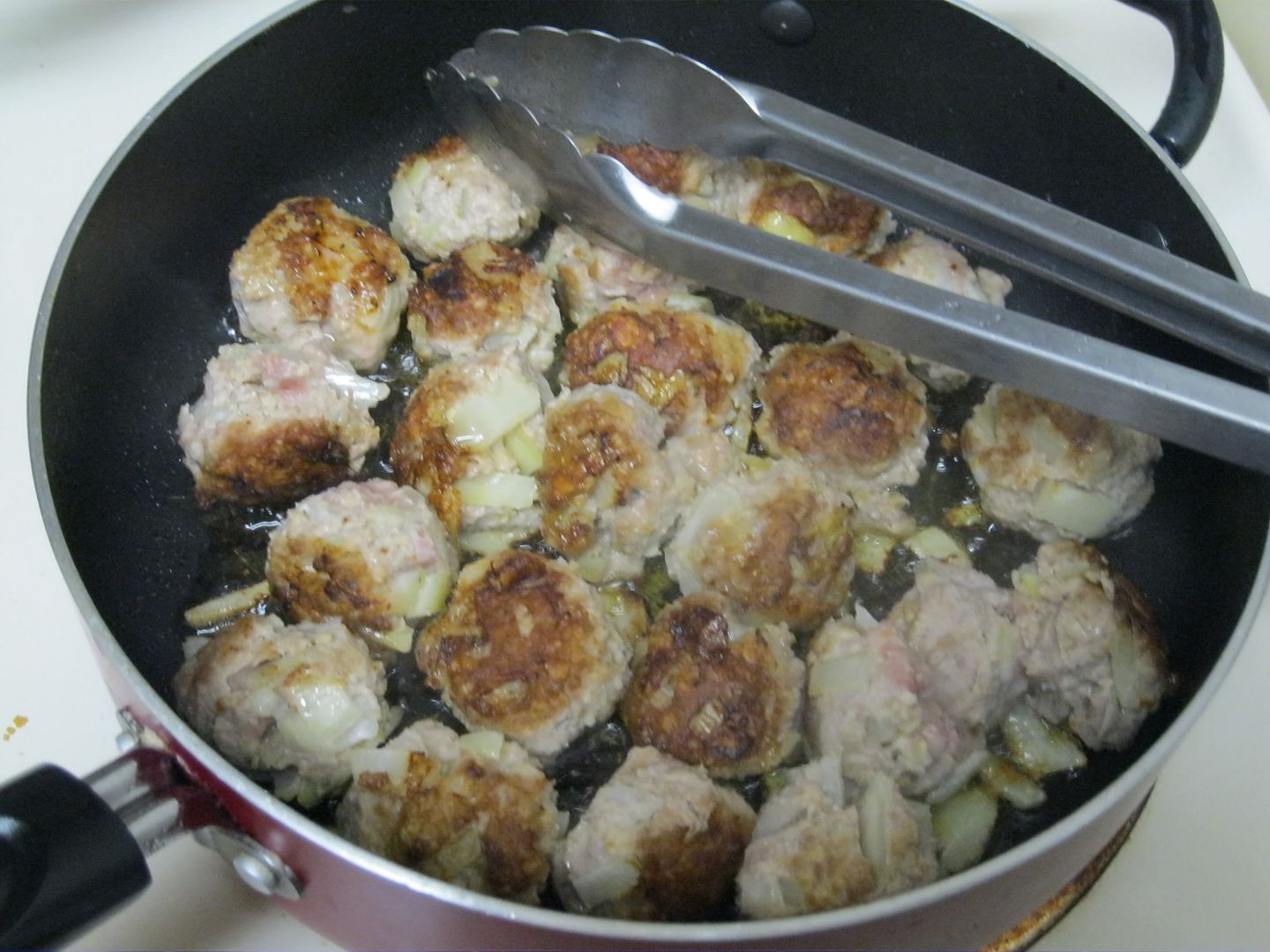 Spaghetti Sauce (this is a simple and very un-profound recipe)
1 can diced tomatoes
1 can tomato paste
1 tbs. mince garlic
1 tbs. Italian seasoning
Let the meatballs and sauce simmer for 20-25 minutes. That cloudiness you see is tantalizing steam.
I just scrubbed the kitchen yesterday. Cooking any type of red sauce though is bound to bring this lovely kinda splattering on....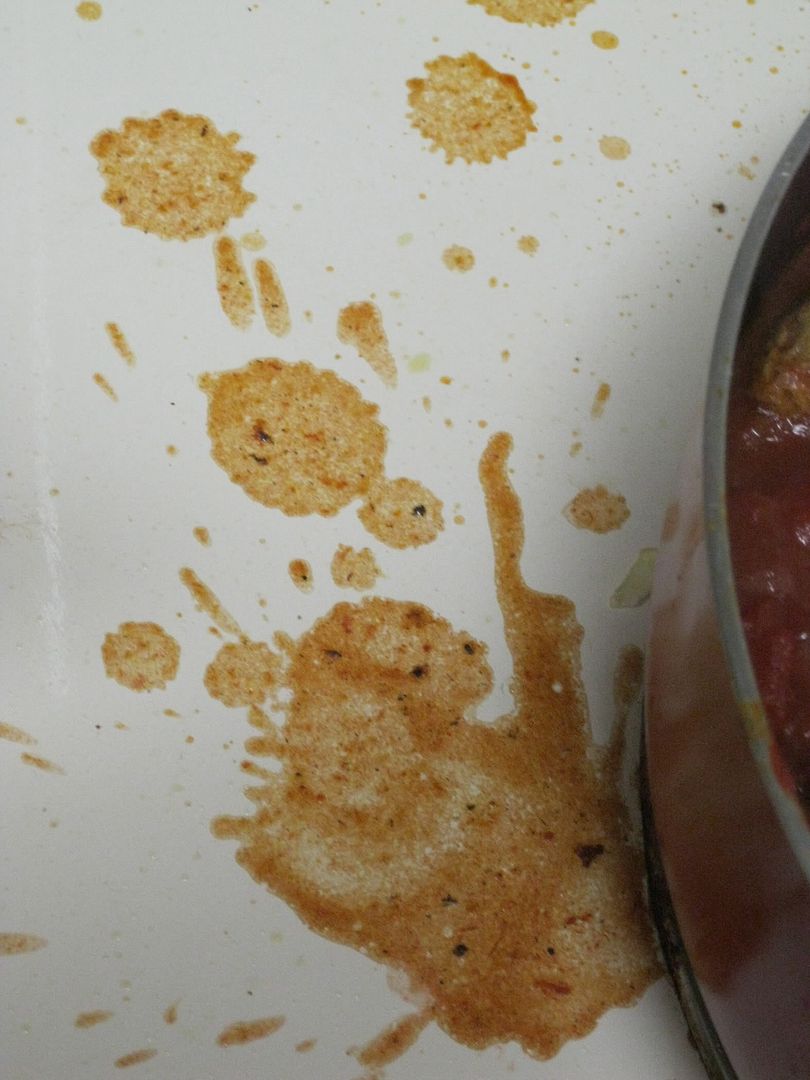 The end result was worth the splatters.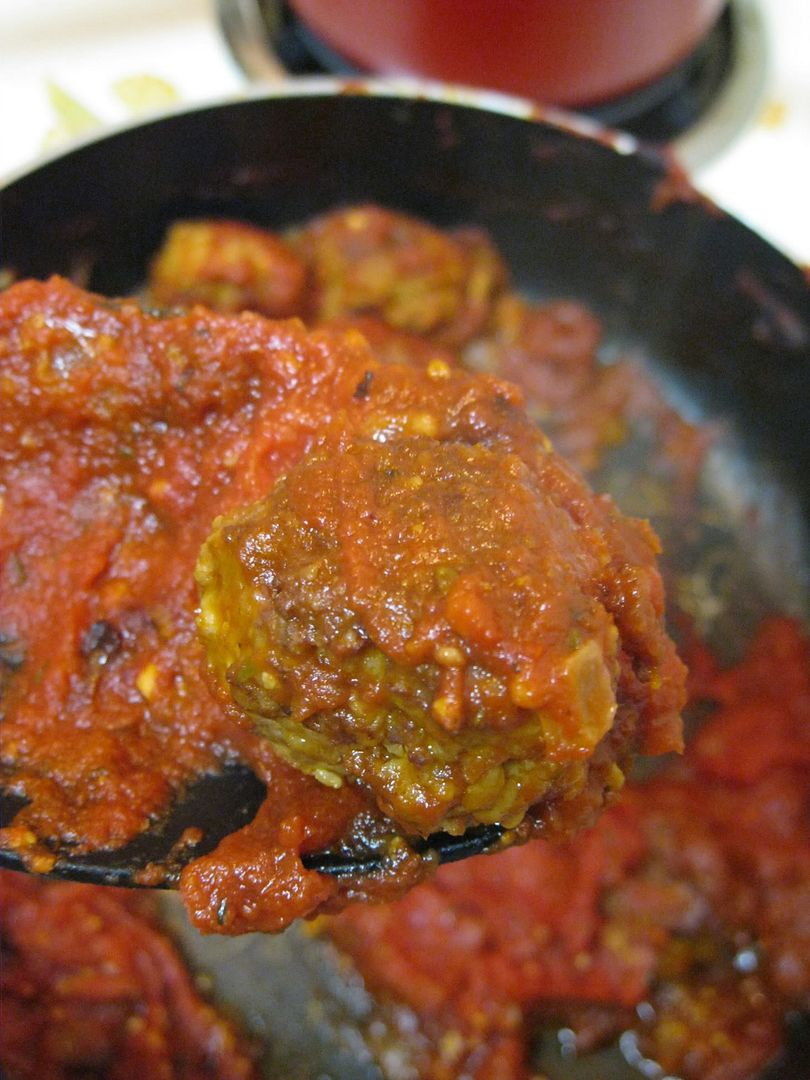 I enjoyed every bit of my meatballs with lots of vegetables. Brandon had his with pasta and lots of cheese :o)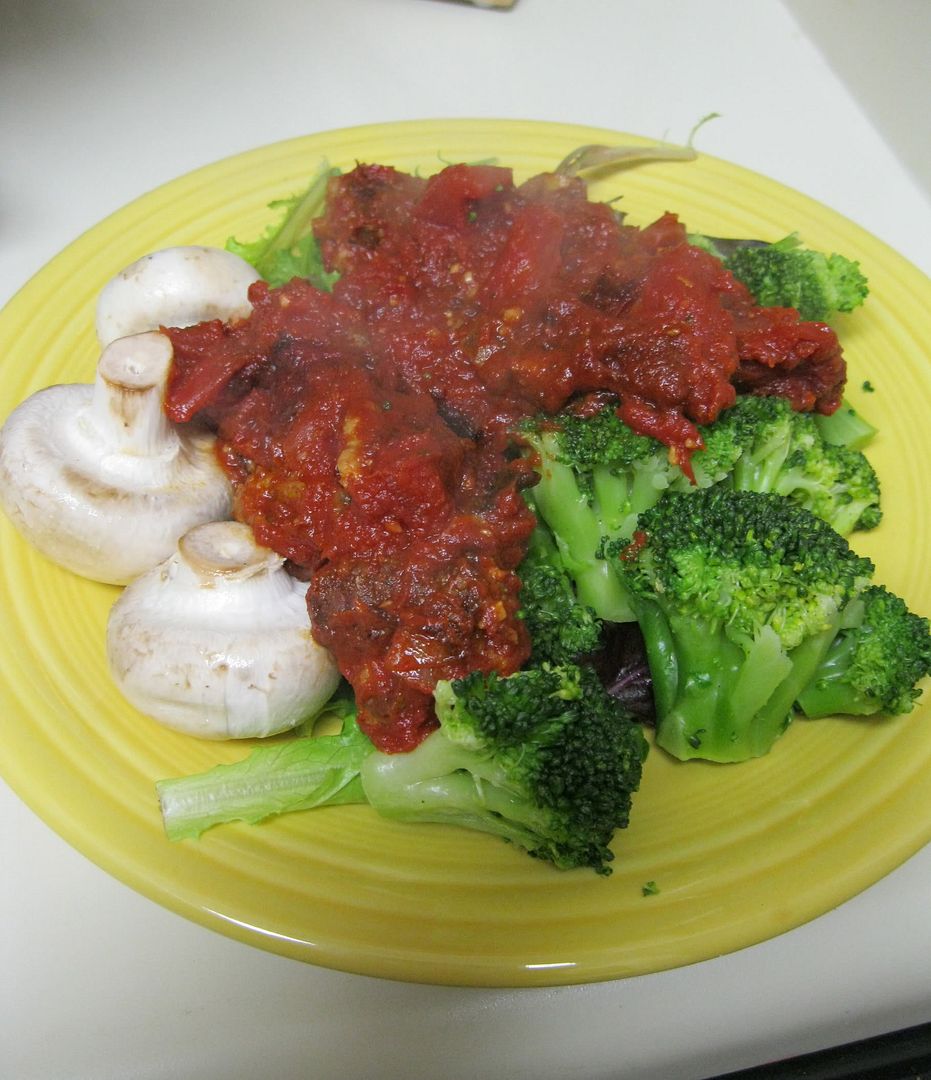 When I told Brandon my plan to make meatballs he said that meatballs are his least favorite Italian food and he's never really liked them. He then sweetly added that he was sure they'd be delicious made by me. Well, after tonight I don't think they win out over Chicken Parmesan, but he's definitely a bigger fan than he used to be. Mission accomplished.
Now I'm going to sit here a few minutes before writing guided reading lesson plans and hitting the gym and enjoy the outside evening sounds and the happy little candles I lit on our "porch."