Instead of going to school today I went to a workshop all about teaching reading. As much as I do enjoy teaching, it was so nice to just sit and listen to someone else talk, use the bathroom whenever I wanted, and get to actually leave for lunch for an entire hour. I'm excited to go back again tomorrow and then put all I've learned into practice on Monday.
The location for the training is near one of my favorite places, Dollar General. I stopped by there on my way home and was pretty pleased with my purchase.
Brandon and I love, love, love the "trail mix" types of mixes sold at The Fresh Market and Earth Fair but nine bucks a pound is a quite a bit to steep for us. Dollar General has great nut and dried fruit options so I gave in and bought a can of almonds, a can of honey roasted peanuts, a can of mixed nuts, a package of dried cranberries, and a package of mixed dried berries.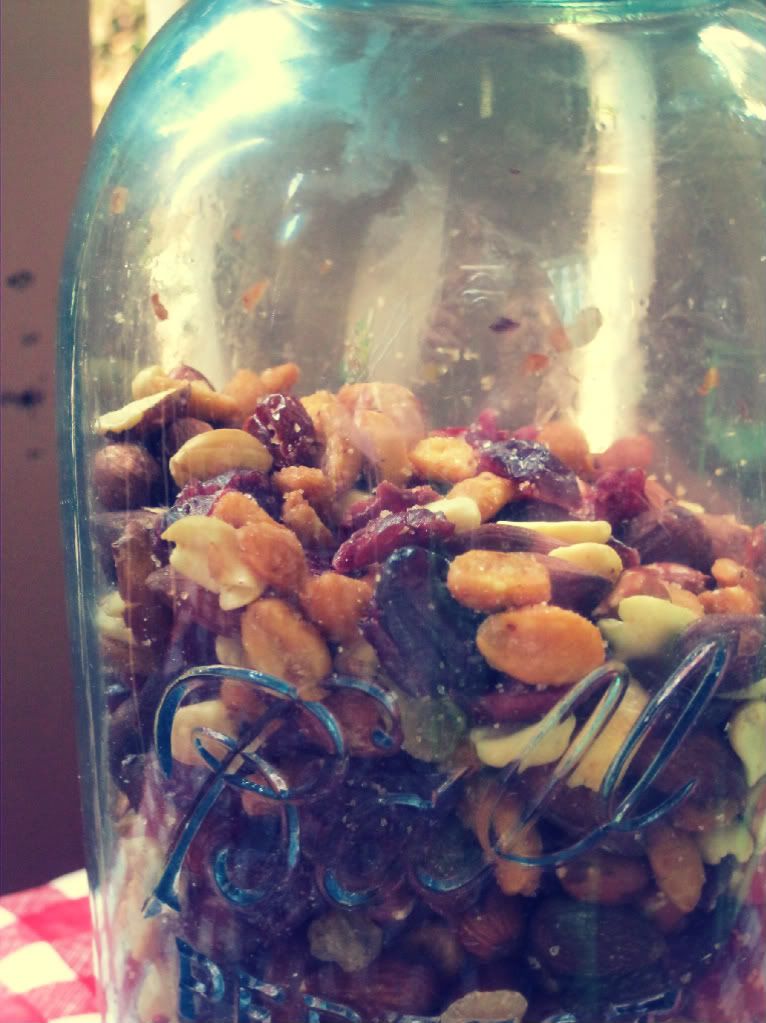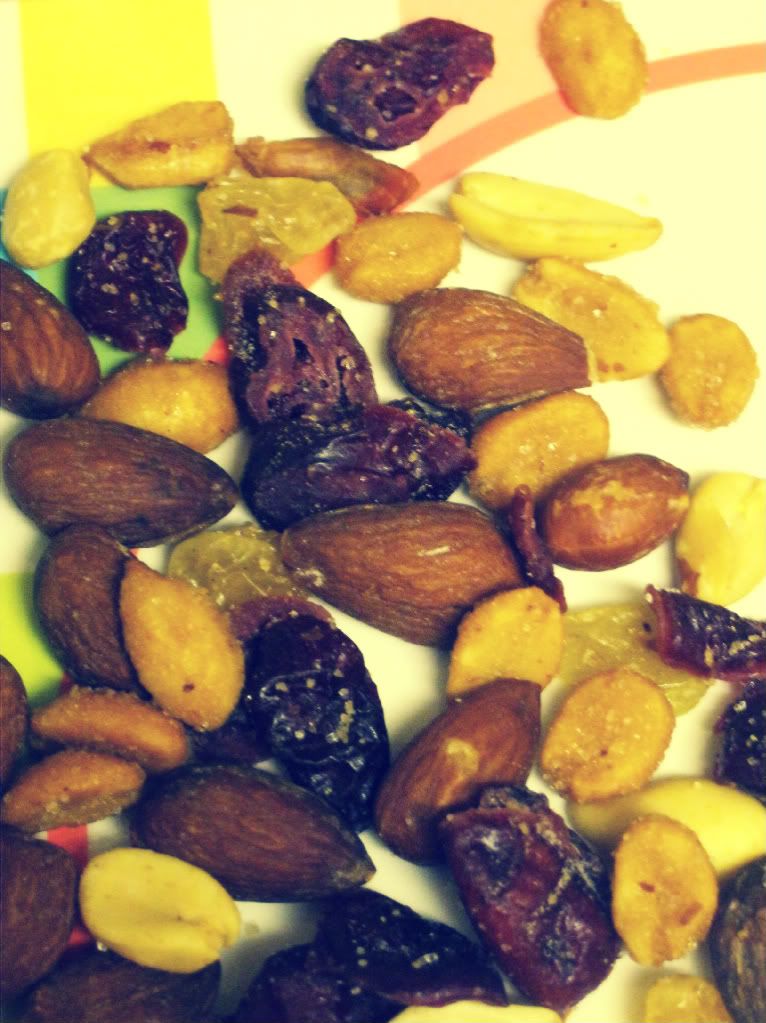 For about five bucks Brandon and I now have a yummy jar of trail mix.