I don't think I can truly express the sense of accomplishment I feel finishing my first school year teaching. I feel so satisfied, like I did something, and like I proved what I could do to myself more than anything. My little kindergartners are now first graders. My eyes got a bit misty as I hugged each one goodbye today, but I'm so proud of each of them....and so thankful for this summer break.
We had a great big, school-wide celebration today and yesterday we had our classroom celebration. Our class spent the whole day on a "camping trip."
We fashioned a couple of tents. These were so great for the kids to sit and read under.
We started our school day off with a nature walk and collecting flowers, leaves, grass, weeds, pinecones, rocks, and lots of sticks. Then we did our first project.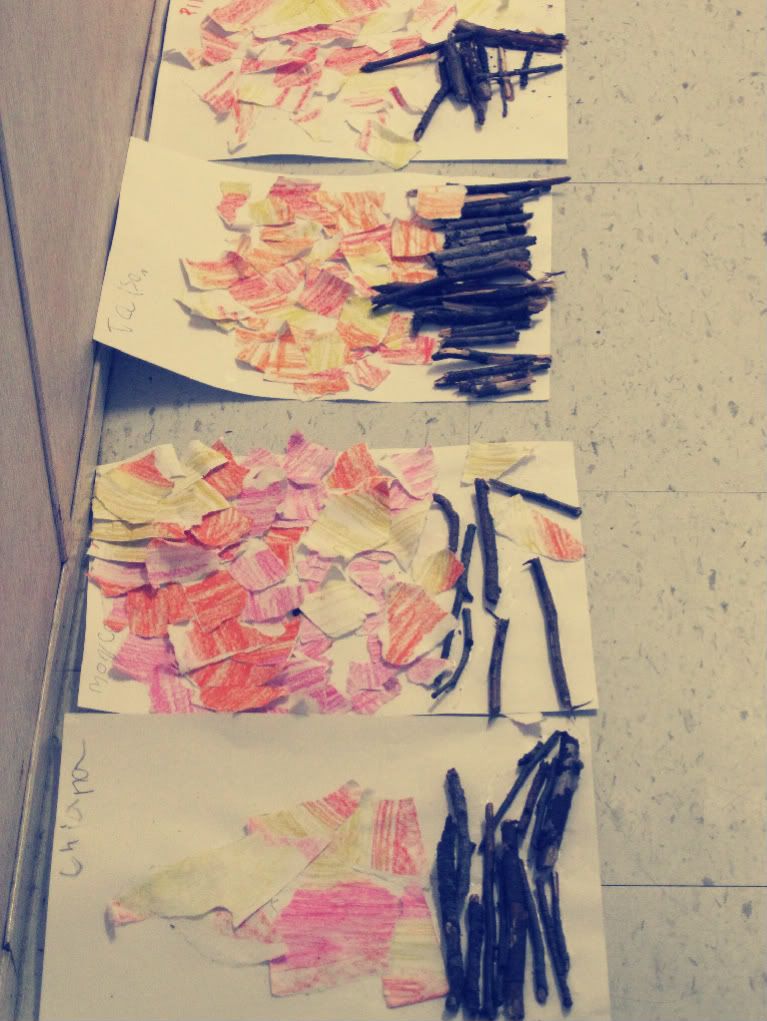 After lunch and some other regular school day activities, we made bracelets using duct tape and some of the lovely natural elements we collected.
All the leftover nature stuff was perfect for sorting.
It's really not camping unless there's s'mores involved.
I little camping trip was such a fun way to end the school year. Monday and Tuesday I'll be cleaning my classroom and began preparing for next school year....But for now,